Discover more from Aleka Gürel
Semi-regular recipe & reading inspiration, plus the occasional health policy thought.
Savoring the tiny, happy moments
Plus: a nostalgic recipe for chicken stock, and several ambitious meat projects
How are you folks holding up? We just hit week 5 of self-isolation, and if I'm honest, it's been a mixed bag.  
In some ways, this gets tougher the farther along you go. My will to exercise has just about evaporated, I've caved and downloaded Tiktok, and getting enough quality sleep continues to be a challenge. But in other ways, we're getting into the swing of things – I don't feel as much anxiety about leaving the house, and I think I'm less snappish. (Sam might disagree.)  
I've also found myself really savoring tiny, happy moments – like when Sam spontaneously brought me toast with butter and really good blueberry jam when I'd been on back to back calls and hadn't eaten yet, when I got to say hi to a friend from six feet away at the farmer's market, or when I opened the notes I've gotten from many of you telling me that you've a tried a recipe you saw in this newsletter or on Instagram and loved it.  
I had a draining start to the week, with plenty of meetings and not particularly good sleep. Then on Thursday morning, one of my colleagues shared a childhood picture of herself over Slack and encouraged the rest of us to do the same in the spirit of #ThrowbackThursday. One by one the pictures started rolling in – goofy, adorable, or both – and my mood immediately lifted.  
Later, I spent a while scrolling through albums of old photos on Facebook and found some gems, including possibly the best photo ever taken of myself and my sister. The context here is that we both got rabbits, she wanted the black and white one, but I wouldn't let her have it. Clearly doing a great job at being a (much) older sister. (Plus: velour tracksuits.)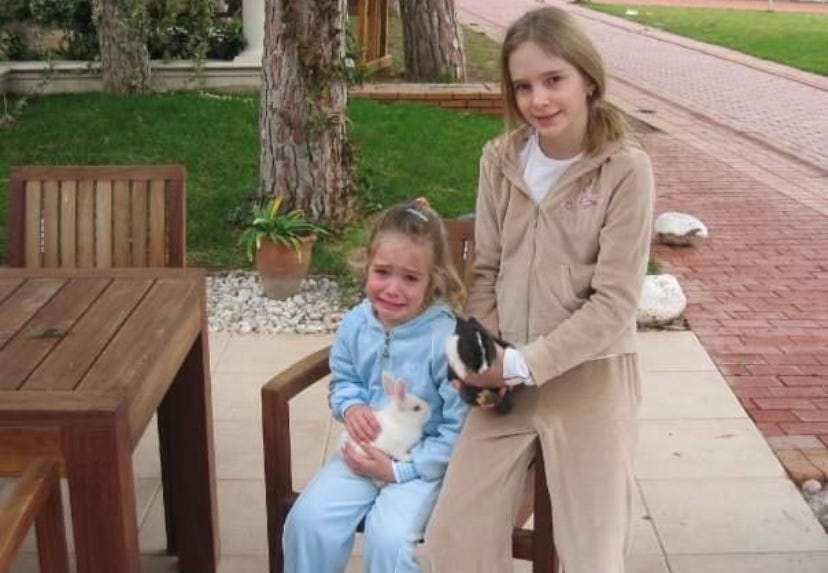 On a similar note of nostalgia, this weekend I set out to make chicken stock from a leftover carcass I had. I used the same recipe I always do, which is from a book called YOU Are The Boss in the Kitchen, written by the late Ursula Knaeusel, a German woman who moved to Atlanta in the 1970s. For decades, she taught cooking classes to locals including my grandmother and also, as I recently discovered, my close friend's mom, who reports that Ursula always served a cocktail at the end of class in little Dixie cups. What a gem.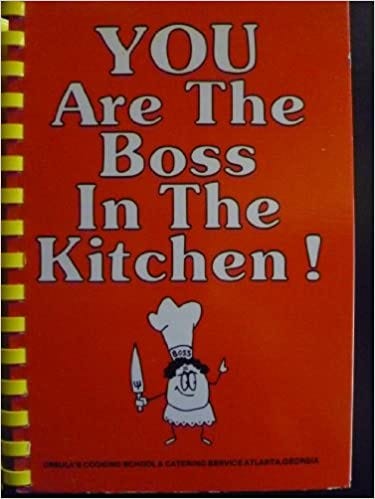 Ursula's recipe deviates slightly from a regular chicken stock – there's bay leaves and garlic, of course, and a cut onion, but you are instructed to burn the bottom of it (burnt is beautiful, Ursula tells us) and supplement it with leeks, cauliflower cores, parsley, allspice, cloves, black pepper, and juniper berries. I don't always have all of those things but I keep to the spice mix, at least, and that's enough to give it a flavor that's deeply nostalgic for me. It's what my mom often served me a bowl of when I arrived home late at night after a long flight and I always immediately fish out a small cup for myself, pop in some ice cubes, and sip it right down before freezing the rest.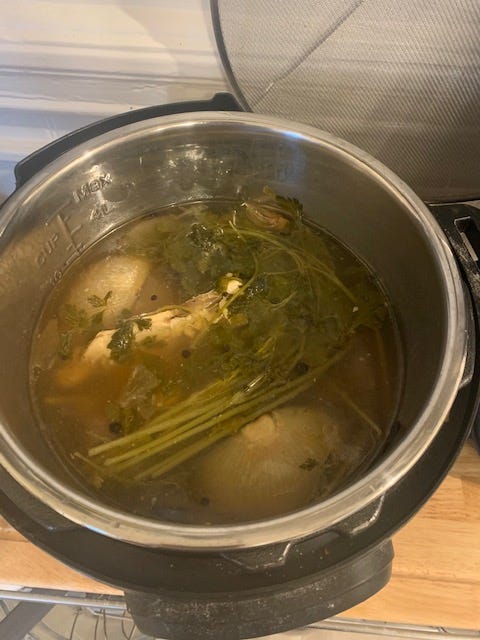 Obviously, Ursula does not give instructions for making this in an Instant Pot, so I just go with the Serious Eats instructions.
Now: on to the origins of that chicken carcass! Earlier in the week, I defrosted a giant chicken Sam bought at Safeway and had to figure out what to make with it. As I've mentioned, I have a long and storied history of not cooking very much chicken, mostly because I am scared I will poison myself. My previous attempts to make a roast chicken specifically have also ended in varying degrees of failure. On one memorable occasion, the chicken was apparently not defrosted fully in the middle, so I cut through a beautiful crispy exterior into raw meat. Gross.  
Thankfully, Helen Rosner came to my rescue. About two years ago now, she posted about her unusual approach to roast chicken: drying the skin using a hairdryer. The internet exploded with reactions, many of them misogynistic, prompting her to write a full piece on the episode for the New Yorker and share her method.  
Basically, it's this: you salt the chicken heavily, dry it out overnight, and then use a hairdryer to make sure that every possible trace of moisture has evaporated from the skin and interior. This allows the skin to get ridiculously, shatteringly crisp. 
I diligently followed those steps and in another Rosner-inspired move, roasted the chicken on top of some cabbage I had lurking in the crisper. The chicken, being enormous, took a lot longer to cook than the recipe stated, and I panicked when after a mere five minutes of leaving it alone the temperature of the breast shot ten degrees above my target. All that work and my chicken was going to be dry!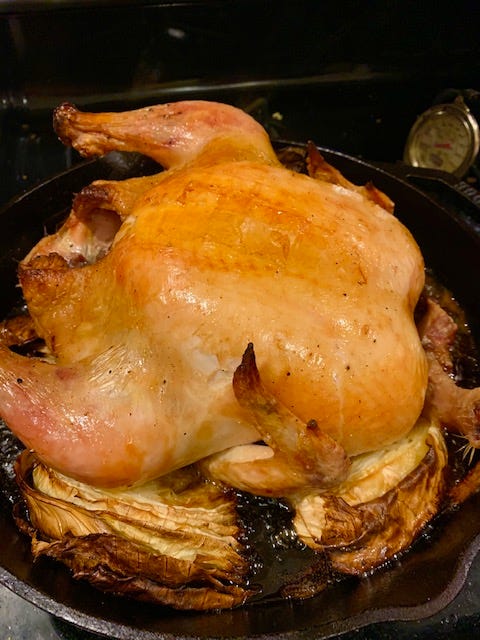 Friends, it was anything but. The skin was crisp, the meat perfectly juicy, the cabbage schmaltzy, falling apart and burnt at the edges. We may have eaten dinner at 9pm, but it was totally worth it.
Aside from the aforementioned carcass, we used the leftover meat in Daniel Gritzer's sheet pan fajitas, stirring the roast chicken into the peppers and onions towards the end just to heat through. (The marinade here is excellent, and I've made the steak version before with great success, too. It uses the broiler so it's the perfect combination of hands off, fast, and minimal cleanup.)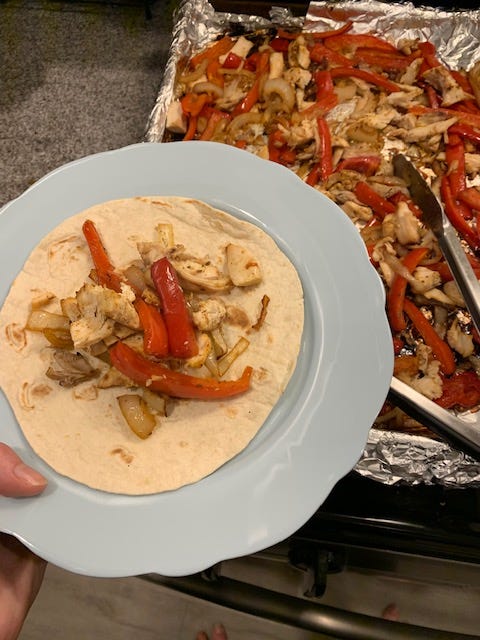 Another cooking first this week: short ribs. I had five pounds of them from my Ballerina Farm shipment and turned to a recipe in Alison Roman's Nothing Fancy in which they are braised with onions, potatoes, and so many tablespoons of whole spices that I legitimately thought the recipe might have a typo.  
I braised the short ribs on one night, and on the second, warmed them up in the oven and finished the recipe off as instructed, by removing the lid of my pot and letting the sauce reduce and potatoes and meat get crispy on the top.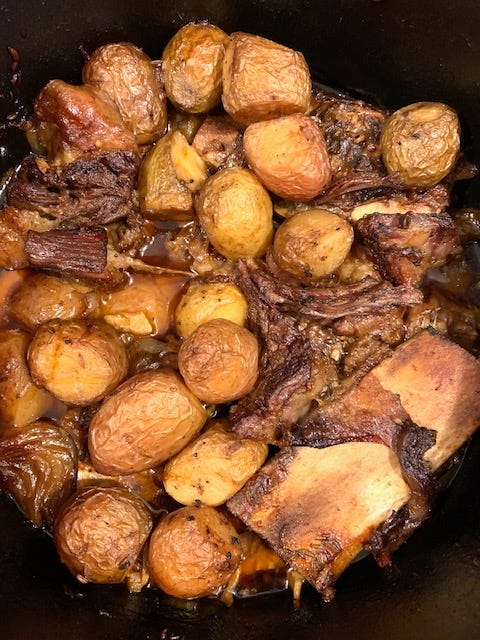 In short, they were awesome: fall-apart tender and perfectly spiced, with enough sauce to use up what remained of last weekend's sourdough projects. We had the leftovers later that week on top of a perfect polenta made to Daniel Gritzer's specifications on Serious Eats.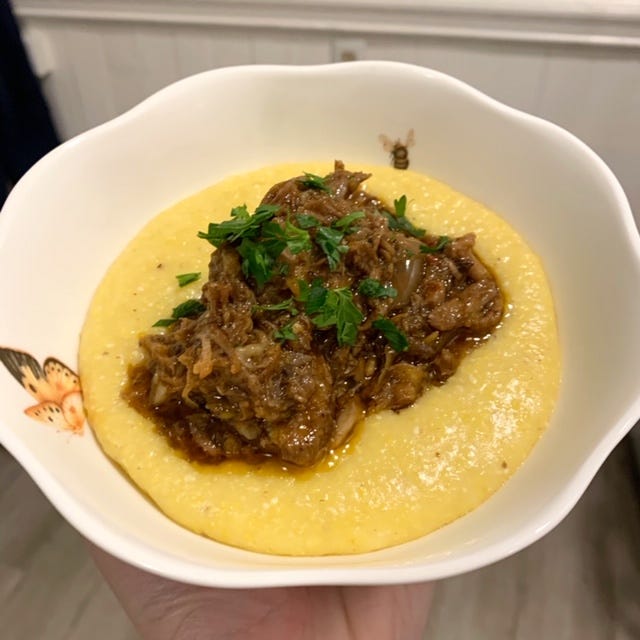 After all of that we clearly needed some legumes, so last night I turned to a favorite from earlier this year, Sasha Marx's 'nduja white bean stew. For the uninitiated, 'nduja is a spicy salami that has such a high fat content that it is literally spreadable. It's delicious, packs a huge flavor punch, and even better, is shelf stable before it's opened. I buy mine online from Tempesta Salumi.  
This stew ended up turning into a kind of choose-your-own-adventure situation. I had no shallots, so used an onion; no canned white beans, so I used chickpeas. And then I sniffed the kale I was hoping to use and realized it was over the hill, so on a whim decided to add penne instead for a pasta e ceci vibe. We topped the whole thing with the gremolata breadcrumbs in the original recipe, and to my surprise, it was actually delicious enough that I'd make it again on purpose.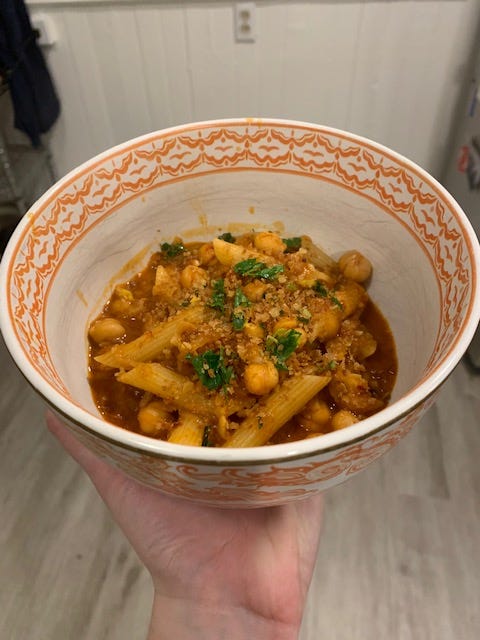 Another exciting thing about this week: I baked a sweet dessert for the first time during our shelter in place! And like apparently everybody else, it was banana bread. Specifically, Smitten Kitchen's new Ultimate Banana Bread, which calls for five whole bananas, which happened to be exactly what I had in our freezer. It's spiced up (pun intended) with cinnamon and nutmeg and topped with a generous heap of turbinado sugar, which turns into a crisp shell in the oven. We've enjoyed it as dessert and for breakfast this morning.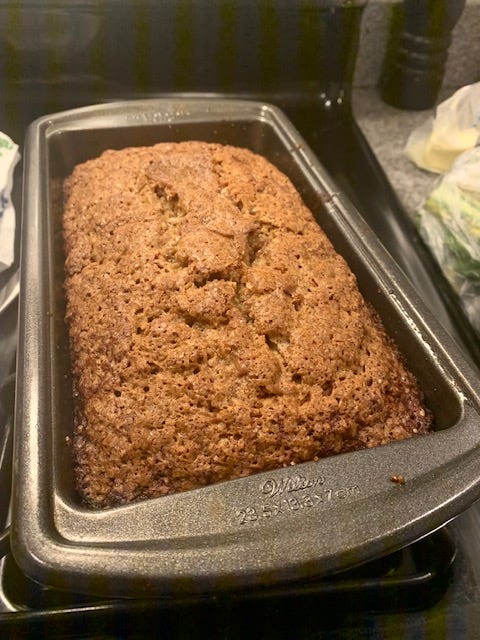 Lastly, a sourdough update: I've moved towards keeping my starter in the fridge most of the week and then pulling it out on Thursday and refreshing it before starting the prep for this basic sourdough bread the next morning. That also means we get sourdough pancakes on Saturday using up the discard! I'm all out of whole wheat flour and dangerously low on bread flour, so I've placed an order at Thorough Bread, a local bakery in the Castro, that's selling 5 lbs bags of both kinds, plus lined proofing baskets and all sorts of other fun stuff.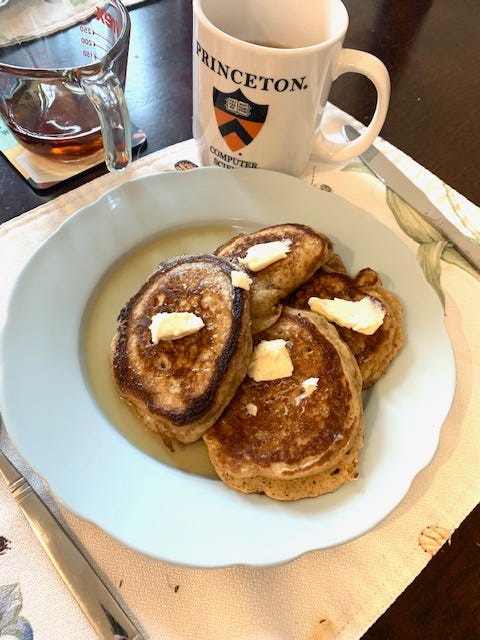 I'm still definitely struggling with under-proofing my loaves, probably as a result of my relatively cold kitchen, but the results are good enough that I look forward to eating them, and that's pretty much all that matters. And I get to bake them in my beautiful, brand spanking new Staub cocotte (which was and is still 75% off until April 17th.)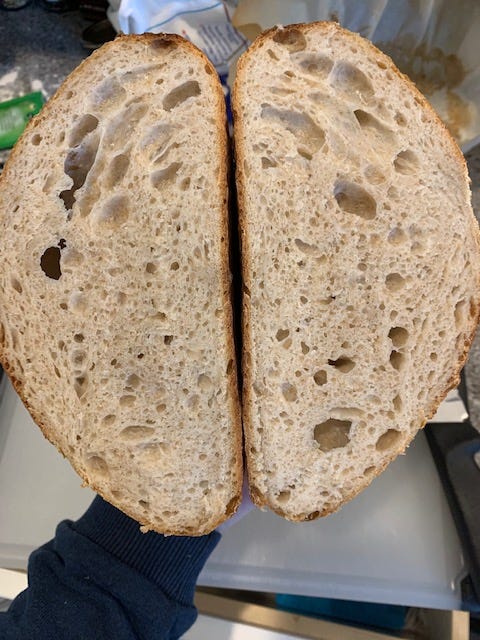 This morning I got up early and set foot outside my apartment for the first time in two weeks, to visit the Stonestown Farmer's Market where my friend is currently working at a stall. There were definitely more people there than is my ideal, but most of them were being pretty good about staying at least a few feet away, if not the full six, and the vendors all had appropriately distanced lines set up and handled the produce for you rather than letting it be a free for all of grimy hands.
I came home with a mountain of very reasonably priced vegetables and fruit that I'm excited to dig into. In particular, it's been way too long since I've made Smitten Kitchen's black pepper tofu and eggplant, for which these Chinese eggplants are destined.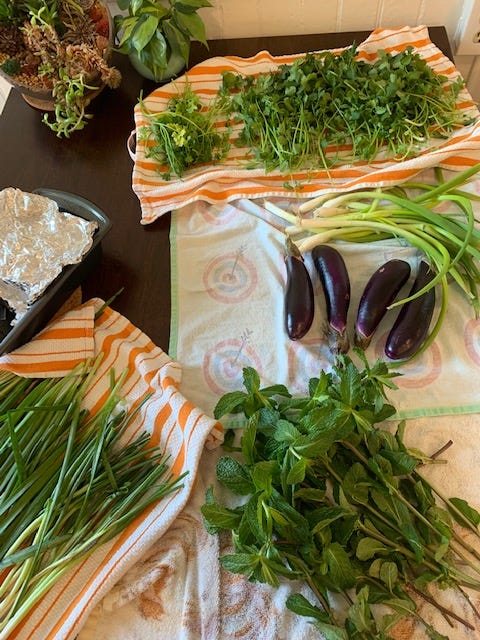 I also stopped by our local butcher to pick up a huge ribeye I'm going to reverse sear, a few bone-in skin-on chicken thighs for more of Sho Spaeth's adobo, and three pounds of oxtails I'm hoping to braise using this recipe from The Woks of Life that a friend sent me. Wish me luck!  
**** 
A very exciting piece of news this week: I read a book that wasn't an urban fantasy novel from the mid 2000s! (I read a couple of those too, I'm not totally over comfort reading.)  
The lucky book was This is Going to Hurt by Adam Kay, a physician turned comedy writer who wrote a memoir of his time as a junior doctor (i.e. resident) on the NHS. It was finally released in the US last year and has been in my holds list forever, and I enjoyed it overall – it's very funny, and also heartbreaking. 
Kay was a junior doctor in OBGYN, or "obs and gynae" as it's called in the UK, the medical specialty I'm most familiar with given my prior work in reproductive health, and while reading I was somewhat jarred by how many C-sections and instrumental deliveries and episiotomies Kay seemed to be doing every day. Then a close high school friend of mine who's also current a junior doctor on the NHS reminded me that most births in the UK happen on midwife-led units and physicians get involved when something's gone wrong, meaning Kay's accounts are a skewed representation of actual births in the UK.  
Despite the vision that might conjure of the UK as a birth utopia with miniscule rates of unnecessary medical intervention, the UK and US aren't totally dissimilar in attitudes: according to the WHO, the C-section rate in the UK is just a few percent lower than in the US. In one patient interaction, Kay even uses the patronizing classic "home delivery is for pizza, not babies" which was once printed on bumper stickers handed out by the American College of Obstetrics and Gynecology
To be clear, medical intervention in birth is often necessary and lifesaving, and home birth isn't going to be the right choice for everyone (particularly in the US where for one, our rural hospitals are closing in droves and emergency transport can be extremely difficult.) But I hate this particular quip which to me, buys into the idea that birthing people are irrational and their choices don't deserve to be treated with respect.
(I'll hop off my soapbox now, and would welcome anybody who's more up to speed on the research to chime in!)  
******* 
That's all for now, folks! See you next week, and in the meantime, you can reach me via Instagram or Twitter.